DIO Welcome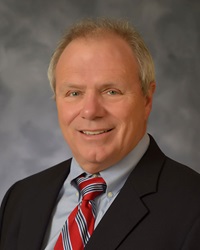 St. Francis Medical Center has been the leading healthcare provider in Northeast Louisiana since opening its doors in 1913. Throughout our many years of service, we have consistently employed new therapies and technologies as they have become available. Some examples of these include cardiovascular surgery, neurosurgery, and medical services such as dialysis, interventional cardiology, and interventional pulmonary. We also provide the region's only Level 3 OB, Level 3 NICU, and PICU for women and children in our region.
Looking toward the future, we are embracing new opportunities to transform our organization, so we continue to provide care of the highest level for patients. One of these includes providing training resources for the medical professionals of our future. The location of the Edward Via Osteopathic School of Medicine (VCOM) in Monroe creates an unprecedented opportunity for St. Francis Medical Center to participate in the education of medical students.
VCOM students in their third and fourth years will begin rotating through our facilities and clinics in 2022, with our Internal Medicine Residency program officially beginning in 2023. We are proud to have Dr. Andy Langley serve as our Interim Program Director and Dr. Nevin Ramlal serve as Associate Program Director. Both of these physicians are highly qualified and anxious to begin educating physicians of the future. Through our partnership with VCOM, we plan to add additional teaching programs in the future.
The establishment of an Internal Medicine Residency program will transform St. Francis Medical Center from a regional medical center to an academic medical center. We will be providing hands-on education for generations of medical professionals who are familiar with our area of the state. Many of these physicians, after graduation, will practice medicine locally ensuring your family's health and well-being for years to come. As an academic medical center, St. Francis will also develop new technologies using outcomes-based research to better care for patients.
As President of St. Francis Medical Center, and on behalf of our more than 1,800 team members and 350 providers, it is an honor to serve the residents of Northeast Louisiana. Our mission calls us to extend the healing ministry of Jesus Christ to God's people, especially those most in need. We are proud to be a healing presence for the communities we are privileged to serve.

Thomas Gullatt, MD
President, St. Francis Medical Center & North Louisiana Market
Designated Institutional Official