Our Lady of the Lake Regional Medical Center Announces New Chief of Staff
March 02, 2023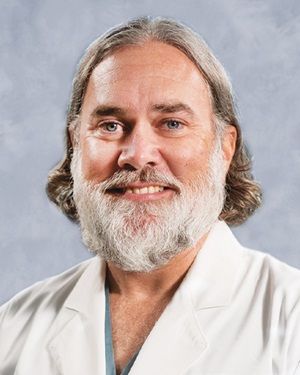 Brent W. Allain Jr., MD, FASMBS, elected Chief of Staff for 2023
BATON ROUGE, LA – Our Lady of the Lake Regional Medical Center has announced the election of Brent W. Allain Jr., MD, FASMBS, as its Chief of Staff for 2023.
"I am confident that Dr. Allain will be a great leader for our medical staff throughout this year," said Dr. Catherine O'Neal, chief medical officer at Our Lady of the Lake. "Dr. Allain has over 15 years of experience at Our Lady of the Lake and brings an incredible amount of knowledge to the Chief of Staff's role."
Dr. Allain is a Board-Certified general surgeon with the Surgeons Group of Baton Rouge at Our Lady of the Lake. Dr. Allain also specializes in bariatric surgery and is a founding physician of the Metamor Institute, a bariatric multidisciplinary clinic run in partnership between Our Lady of the Lake Regional Medical Center, Pennington Biomedical Research Center, the Office of the Governor of Louisiana, Louisiana Economic Development LSU Health New Orleans School of Medicine and Pennington Biomedical Research Foundation. He earned his medical degree from the LSU School of Medicine in New Orleans, where he also completed his internship and residency in general surgery. He then completed his fellowship in 2009 in advanced laparoscopic and bariatric surgery at Our Lady of the Lake Regional Medical Center. Dr. Allain is also a Fellow of the American Society for Metabolic and Bariatric Surgery.

As Chief of Staff, Dr. Allain will serve on the Our Lady of the Lake Board of Directors while also leading the Medical Executive Committee. The committee uses input from more than 1,800 members of the medical staff to make key leadership decisions related to medical staff policies, procedures and rules, with an emphasis on clinical care and quality improvement initiatives.
---
About Our Lady of the Lake Health
Our Lady of the Lake Health is a not-for-profit Catholic healthcare ministry based in Baton Rouge, Louisiana, with more than 7,500 employees committed to serving the Capital Region and building a healthy community through excellence in patient care and education. With an 800-bed Regional Medical Center, a dedicated Children's Hospital, a 78-bed hospital in Gonzales, Louisiana, two freestanding emergency rooms in outlying parishes, and a 600+ provider Physician Group, Our Lady of the Lake Health provides comprehensive healthcare services for common to complex conditions. Our Lady of the Lake Regional Medical Center is a primary teaching site for graduate medical education programs in partnership with LSU, and is recognized in the areas of heart and vascular, trauma and emergency care, stroke, cancer care, minimally invasive procedures, and more. Our Lady of the Lake is part of the Franciscan Missionaries of Our Lady Health System and is driven by its mission to serve all God's people, especially those most in need. For more information, visit ololrmc.com.