The Challenge
Healthcare costs are expensive for employers, and unhealthy employees or excess sick leave can affect output and your bottom line. You want to keep your employees healthy and productive and keep your business running at a healthy pace. You also want to avoid uncoordinated care or inappropriate access costs, too. You need partners who bring value and help trim excess costs—someone who will work with you to improve overall health outcomes of your workforce and get your employees on the right track toward a healthier lifestyle. At FMOLHS, we understand this and have developed a suite of workforce services and integrated clinical services with an accountable care network to help.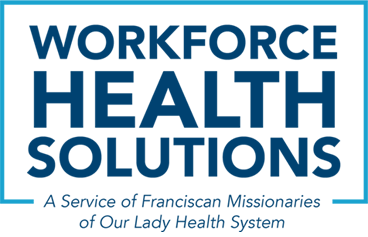 The Solution
The formula is simple— manage the health, and the sickness, of patients in the highest quality and most cost-efficient setting appropriate to their needs. This means focusing on wellness and prevention, identifying risks, appropriately managing chronic conditions and maximizing access to care for patients.
Let us partner with you to manage your costs and keep your employees healthy, happy and ready to work.