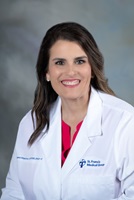 Megan Gimber, FNP, received her associate degree in nursing from Panola College in Carthage, TX. She completed her bachelor of science in nursing from Northwestern State University in Shreveport, LA. Megan earned her master of science as a family practice nurse practitioner from the University of Louisiana at Monroe.
---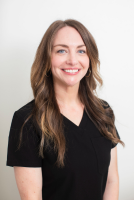 Rebecca Justice, RN, received her associate of science in nursing degree at Darton College in Georgia. She brings nine years of nursing experience to The Medical Spa. Rebecca is excited to specialize in aesthetics and assist patients with skincare and treatment options. She loves seeing the excitement and confidence patients achieve after visiting the spa. In her spare time, Rebecca enjoys being outdoors, traveling and spending time with family and friends.
---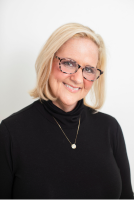 Missy McNabb, FNP-C, earned her master of science in nursing from Grambling State University in 2002. She is a Board Certified family nurse practitioner and a member of the Louisiana Association of Nurse Practitioners. Over the past two decades, Missy has practiced in almost every clinic setting that St. Francis offers. Her vast knowledge and skills are obtained from this variety of settings. Because of her experience, Missy was given the privilege of being the first nurse practitioner to independently operate her own primary care clinic within the St. Francis Medical Group. Missy was instrumental in the opening of the first employee clinic in Northeast Louisiana, the Franciscan Clinic. This clinic successfully operated for nine years, managing healthcare for St. Francis team members and dependents insured through St. Francis. Also, Missy was involved in opening the Pediatric After Hours Clinic, which provided much-needed services for those infants and children whose parents worked and were unable to get their sick children to a provider during normal office hours. Missy makes it a personal standard to always represent her organization with professionalism and treat all patients with dignity that corresponds with St. Francis' mission and core values. She is delighted to be a member of The Medical Spa team, which will allow her to pursue a lifelong passion in aesthetic medicine. She is excited about helping to make patients look and feel their best!
---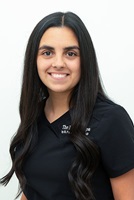 Frankie Wheeler is the front office coordinator for The Medical Spa. She was raised in Louisiana and attended the University of Louisiana at Monroe, where she received her bachelor of science in psychology. Frankie enjoys assisting patients with questions about aesthetic treatments and skincare products. In her spare time, she enjoys spending time with her family and traveling.