Franciscan Missionaries of Our Lady Health System Names Paolo Zambito President of Northshore Market
February 28, 2023
New market president brings years of Louisiana healthcare leadership experience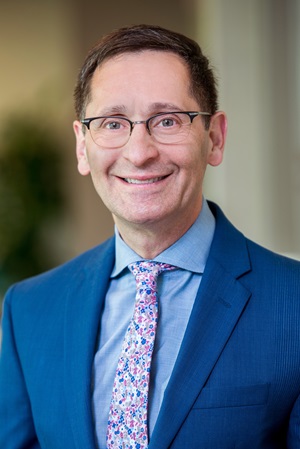 Bogalusa, LA – The Franciscan Missionaries of Our Lady Health System (FMOLHS) is pleased to announce that long-time healthcare leader, Paolo Zambito, has been chosen as the new President of its Northshore Market. In his new role as market President, Zambito will also be responsible for executive functions at Our Lady of the Angels Hospital in Bogalusa.

"Our Northshore Market and Our Lady of the Angels Hospital are a key piece of the future of our healthcare ministry as we build upon our strategic vision and healthcare offerings," said Richard Vath, M.D., FMOLHS CEO. "Paolo has spent decades in healthcare leadership serving the Northshore and Greater New Orleans communities. His deep knowledge of the market and ability to build physician relationships and involvement in the community will be a great assets to our growing presence on the Northshore."

Zambito has an impressive track record of service at every level of healthcare. He began his healthcare career as a registered nurse at Charity Hospital in New Orleans before making the transition to administration and leadership. Most recently he served as CEO of the physician-owned Cypress Pointe Surgical Hospital in Hammond. Prior to that, he held progressive leadership positions with LCMC Health in New Orleans.

"I am excited to be a part of the strong, mission-driven healthcare ministry of the Franciscan Missionaries of Our Lady Health System," said Zambito. "I consider it an honor to continue serving the growing Northshore community. There are so many opportunities to significantly impact the lives of those we are called to serve, and I look forward to the future with great anticipation."

Zambito will be working closely with C. Bryan Miller, MD, who most recently served as interim market president for the Northshore, to ensure a smooth transition and continue the strong relationships that have been established in this region. Dr. Miller will continue his work with FMOLHS as the newly appointed Chief Clinical Transformation Officer for the healthcare system.
---
About Our Lady of the Angels Health
Our Lady of the Angels Health in Bogalusa, Louisiana, has a team of more than 500 employees committed to building a healthier community through excellence in patient care and community education. With a full-service acute care hospital, more than a dozen primary and specialty clinics, extended primary care and pediatric hours, and a team of more than 300 credentialed providers, Our Lady of the Angels provides comprehensive Catholic healthcare services for the people of Washington Parish and the surrounding areas. Our Lady of the Angels is a teaching site for graduate medical education, in partnership with LSU Health—operating the only rurally located rural family medicine residency program in Louisiana and one of only 55 in the nation. Our Lady of the Angels is part of the Franciscan Missionaries of Our Lady Health System and is driven by its mission to serve all of God's people, especially those most in need. For more information, visit www.oloah.org.