Our DEI Journey
At Franciscan Missionaries of Our Lady Health System, we commit to systemic change for health equity by:
Advocating change to end health disparities and systemic racism.
Putting our own house in order.
Building right and just relationships with our communities.
Confronting Racism by Achieving Health Equity Pledge, endorsed by The Catholic Health Association of the United States Board of Trustees on July 27, 2020
DEI Stands for Diversity, Equity & Inclusion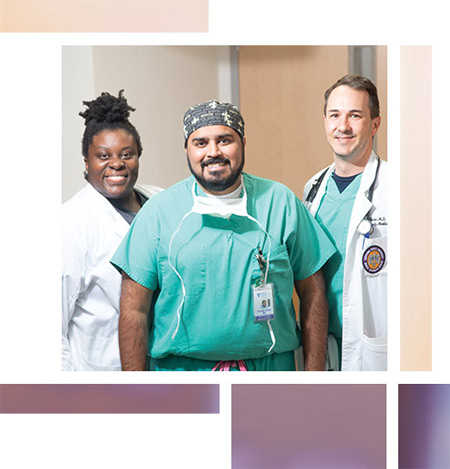 Diversity is the presence of differences within a given setting. It is the broad range of similarities and differences including, but not limited to, race, gender, gender identity and expression, sexual orientation, age, religion, ethnicity, disabilities, abilities, points of view, levels of education, personalities, thinking styles, work experiences and military experiences.
Equity is the process of ensuring that programs are impartial, fair and provide equal possible outcomes for every individual. Equity provides the tools needed for everyone to be successful, knowing not everyone needs the exact same tools.
Inclusion is the practice of ensuring that people feel a sense of belonging in the workplace. Inclusion provides equal opportunity to all people to fully engage themselves in creating an environment and a cultural attitude whereby everyone and every group fits, feels accepted, has value, and is supported by a foundation built on trust and mutual respect.