Our Partnerships
Catholic Health Association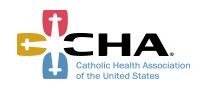 In response to Franciscan Missionaries of Our Lady Health System's commitment to fostering inclusiveness in our workplace culture, advocating change to end health disparities and building right and just relationships with our communities, in partnership with the Catholic Health Association, we will work to develop a comprehensive, strategic and data driven approach on our journey to solve the challenges faced by individuals in our community. Our approach includes all facets of our organization at both the health system and ministry levels. Learn more about CHA's commitment to heal, to unite and to justice at chausa.org/cha-we-are-called.
Healthcare Anchor Network

The Healthcare Anchor Network (HAN) is a health system-led collaboration that consists of 50+ health systems across the United States who are committed to advancing an anchor mission approach within their institutions. An anchor mission approach prioritizes economic inclusion strategies in the areas of hiring, procurement, and investing. In collaboration with a backbone organization (The Democracy Collaborative), HAN supports participants in effectively identifying the critical shifts needed to achieve the long-term goal and collaboratively designing and implementing solutions that advance their anchor missions. We can produce measurably beneficial impacts on individual and community health, and by doing so lower preventable demand. This improves patient quality of care and cost effectiveness. By leveraging our business practices around inclusive, local hiring and workforce development, local and diverse sourcing, and place-based investing, we can tackle these underlying causes of poor health by investing in the social and economic well-being of the communities we serve. We can get at that impact by leveraging what we're doing now. The Anchor Mission approach offers a portfolio of proven strategies that can multiply outcomes without multiplying cost.
University of Louisiana System
In 2022, the Franciscan Missionaries of Our Lady Health System sponsored the University of Louisiana System's second annual Black Male Summit at the University of Louisiana at Monroe. FMOLHS offered two students summer internships as part of the Reginald F. Lewis Scholar program, a cohort program designed to enhance the collegiate experience of black male students across the UL System. The summit also provided opportunities for anyone who recruits, teaches, advises, coaches, or counsels Black males in the UL System to develop and refine their professional skills. We are proud to be a part of such a meaningful experience for these students and any future candidates, as well as to collaborate with the University of Louisiana System. Click here to learn more about the program.