Our Team Members
Being an employer of choice for diverse candidates requires our health system to use an innovative and collaborative approach to talent acquisition and development. Diversity, equity and inclusion training is fundamental for all team members, and we're engaging with our team members of color to identify additional ways to attract new talent as well as creating new opportunities for advancement within our organization.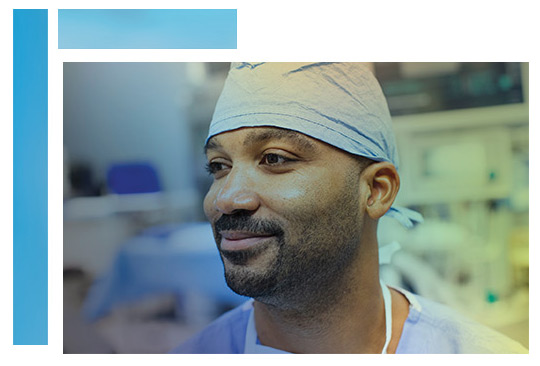 Our goals include improving workforce diversity, increasing engagement with team members of color, and reducing turnover rates for team members of color. Our Talent Workgroup's strategy includes pipeline programs to develop talent and pathways for advancement within the health system. For our team members we offer programs to support continuing education and advancement. Our talent metrics and reporting this year will provide us the benchmark from which to grow.
Our Compliance Workgroup has taken a deep dive into our policies, making sure there are no unintended consequences in language that may discourage individuals from working for the system or feeling displaced or not as important. The group also reviews anything from a regulatory standpoint to ensure equity, including pay, and creates ways to incentivize this work among leaders.
We want the demographics of our providers and team members to better reflect the demographics of the communities we serve. All our team members should feel represented, valued and engaged. We offer clear paths to leadership for people of color, and we proactively encourage all team members to explore such opportunities. Our diverse workforce inspires innovative, sustainable solutions for our patients, team members and the communities we serve.
Putting our own house in order.
Our health system will examine all aspects of our organization, including how we provide clinical care; how we recruit, hire, promote and retain team members; how we conduct our business operations including visible diversity and inclusivity at the decision, leadership and governance levels; and how we incentivize and hold our leaders accountable to ensure we are truly dismantling and not perpetuating racism and inequity. We will leverage all our assets towards proactively eliminating health disparities.